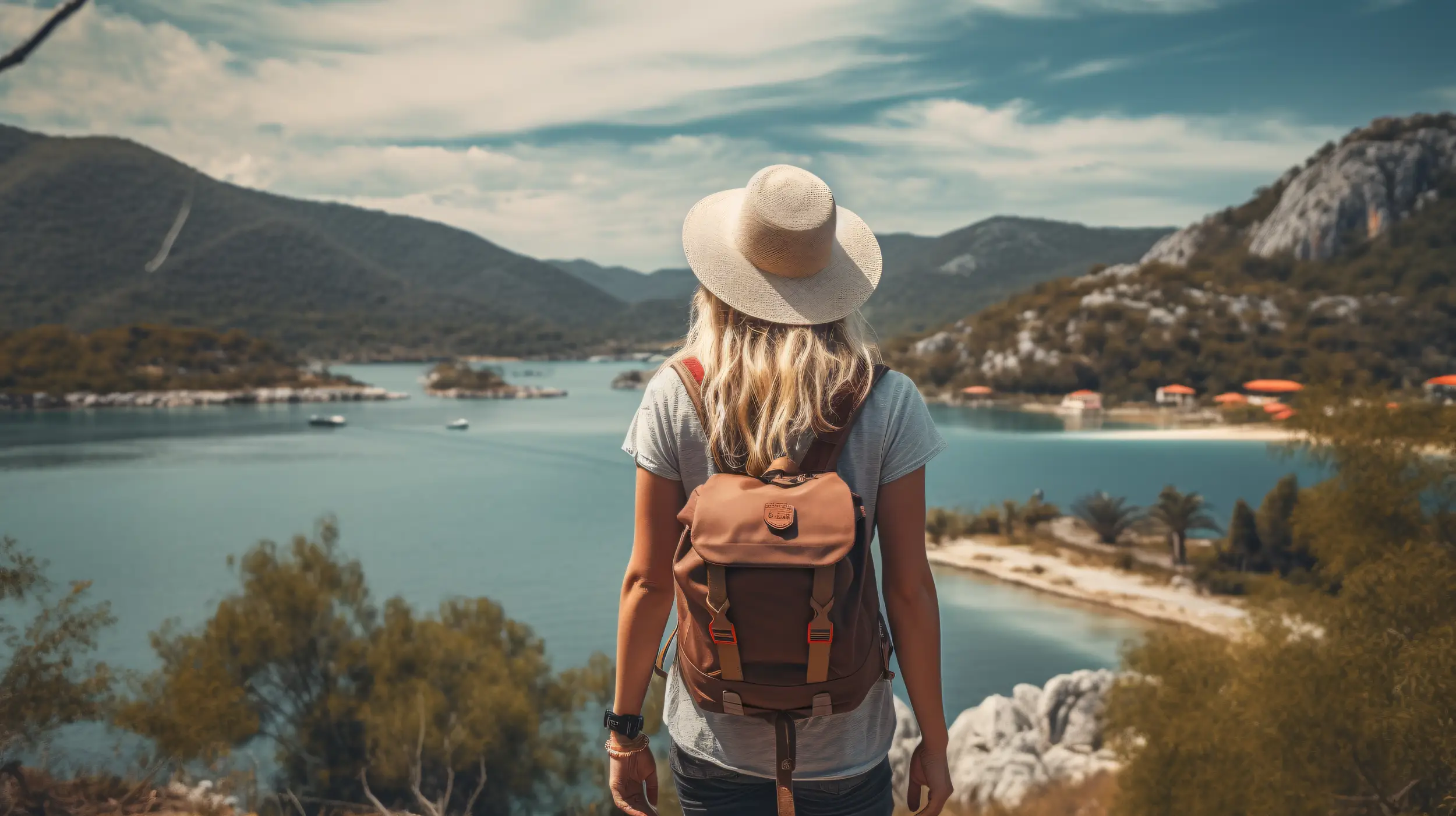 Embarking on a journey, whether a weekend getaway or an extended overseas trip, requires meticulous preparation. Among the many considerations, ensuring all the essentials can make the difference between a smooth and unnecessarily challenging journey. This shortlist provides a snapshot of indispensable items that should grace every traveler's suitcase or backpack. By having these at your fingertips, you'll be better equipped for any adventure that comes your way. After the shortlist, we have created a more extensive list with more items you may want to bring on your travel.
The shortlist
Here's a distilled list of the ten most essential items to bring when traveling:
Travel Documents
Passport (with visa if needed), driver's license, copies of all vital documents, reservations, and itineraries. For a list of countries that do not require a visa you can visit the Wikipedia page about visa requirements for united states citizens.
Money
Local currency, credit/debit cards, and a hidden money pouch or belt.
Personal Medications
With the necessary prescription and any essential over-the-counter meds.
Electronic Devices
Smartphone, charger, universal adapter, and power bank.
Essential Clothing
Weather-appropriate outfits and comfortable walking shoes.
Toiletries
Travel-sized basics like toothbrush, toothpaste, shampoo, and soap. If you are using an electric toothbrust you might want to consider purchasing one that is best suited for travel. You can find the best electric toothbrushes based on aggregated ratings on best-electric-toothbrush.com.
Snacks and Water
A refillable water bottle and some non-perishable snacks.
Safety Items
Luggage locks and personal safety alarm or whistle.
Entertainment
A book, e-reader, or other personal entertainment for long transit times.
Daypack or Tote
A small backpack or bag to carry daily essentials while exploring
The complete list
The items to bring when traveling can vary depending on the type of trip, the destination, the duration of the stay, and personal preferences. However, there's a general list of important things to consider bringing on most trips:
Travel Documents
Passport (and visa if required)
National ID
Driver's license (especially if renting a car)
Copies of all necessary documents (keep them separate from the originals)
Travel insurance information
Reservations and itineraries (hotels, flights, tours, etc.)
Emergency contact information
Money
Local currency for immediate expenses upon arrival
Credit/debit cards (inform your bank about your travel plans to prevent them from blocking your card for suspicious activity)
Money belt or hidden pouch for security
Health and Hygiene
Personal medications and prescription
Basic first-aid kit
Hand sanitizer and wet wipes
Insect repellent
Sunscreen
Toiletries in travel-size containers
Clothing
Weather-appropriate clothing
Comfortable walking shoes
Change of clothes in carry-on (in case checked luggage gets delayed or lost)
Lightweight jacket or sweater
Hat and sunglasses
Swimwear (if applicable)
Electronics
Smartphone and charger
Universal adapter/plug converter
Power bank
Laptop/tablet and charger (if needed)
Camera, memory cards, and charger
Earphones/headphones
Travel Accessories
Snacks and a refillable water bottle
Travel pillow and eye mask for more comfortable rest
Earplugs for noisy environments or flights
Lightweight backpack or daypack for day trips
Books or entertainment for long flights or downtimes
Miscellaneous
Umbrella or lightweight rain jacket
Reusable shopping bag or tote
Laundry bag
Zip-lock bags (for liquids or snacks)
Pen and notebook
Maps or guidebooks
Language phrasebook or translation app