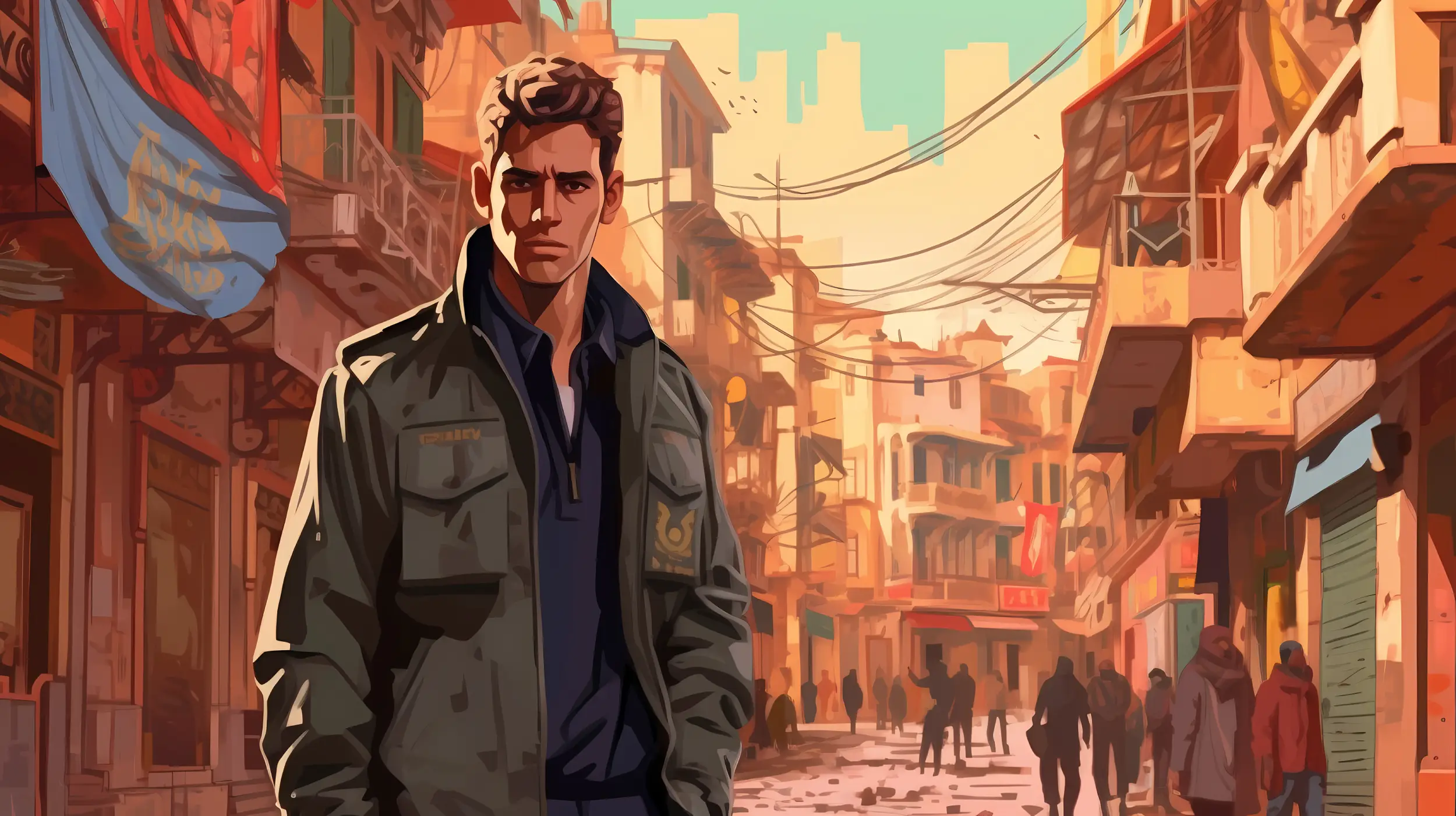 The Moroccan Cinematographic Center (CCM) reports that Morocco is still a popular destination for international filmmakers. A new thriller is being filmed there following the production of "The Nine."
Tom Clancy's Jack Ryan
Jack Ryan is a television series based on Tom Clancy's Ryanverse. The show was developed by Carlton Cuse and Graham Roland and produced by Amazon Studios. The series stars John Krasinski in the title role of Jack Ryan.
The show follows the title character, Jack Ryan, a Central Intelligence Agency (CIA) analyst. Initially, he is a low-level analyst who works a desk job, examining suspicious financial transactions. However, he is thrown into the field when he discovers suspicious bank transfers linked to a dangerous Islamic extremist, Suleiman.
Throughout the series, Jack Ryan travels worldwide, tracking down various threats to international peace and security. He often finds himself in dangerous situations that require him to go beyond his original job description. The series combines political thriller and action-adventure elements with an emphasis on international espionage and geopolitical intrigue.
The character of Jack Ryan has been the protagonist in many of Tom Clancy's novels, as well as in several films. The TV series is an adaptation and expansion of this character's story. Ryan is characterized as an intelligent, resourceful, and moral hero who often ends up in situations that challenge his ethics and capabilities.
Films and tv-series that have been produced in Morocco
Morocco has long been a popular location for filmmakers due to its diverse landscapes, historic architecture, and unique cultural backdrop. As of my knowledge cutoff in September 2021, here are some notable films and TV series that have been shot in Morocco:
Films:
Casablanca (1942): Although most of it was shot in a studio, this classic film is set in the Moroccan city of Casablanca during World War II.
Lawrence of Arabia (1962): Some scenes were shot in Morocco for this epic historical drama.
The Man Who Knew Too Much (1956): Alfred Hitchcock's thriller starring James Stewart and Doris Day, includes scenes in Marrakech.
Gladiator (2000): Ridley Scott's Oscar-winning film was shot partly in the fortified city of Aït Benhaddou.
Black Hawk Down (2001): Also directed by Ridley Scott, this film about the Battle of Mogadishu was filmed in Salé, Morocco.
Inception (2010): Some scenes from Christopher Nolan's film were shot in Tangier.
Mission: Impossible – Rogue Nation (2015): Parts of this film were shot in Morocco, including a high-speed motorcycle chase scene.
Spectre (2015): The 24th James Bond film includes scenes shot in Tangier and Erfoud.
TV Series:
Game of Thrones (2011-2019): The city of Essaouira was used to represent the city of Astapor in the third season of the show.
Prison Break (2005-2017): In the fifth season, Morocco represented Yemen.
Homeland (2011-2020): Morocco represented the Middle East in several seasons of this show.